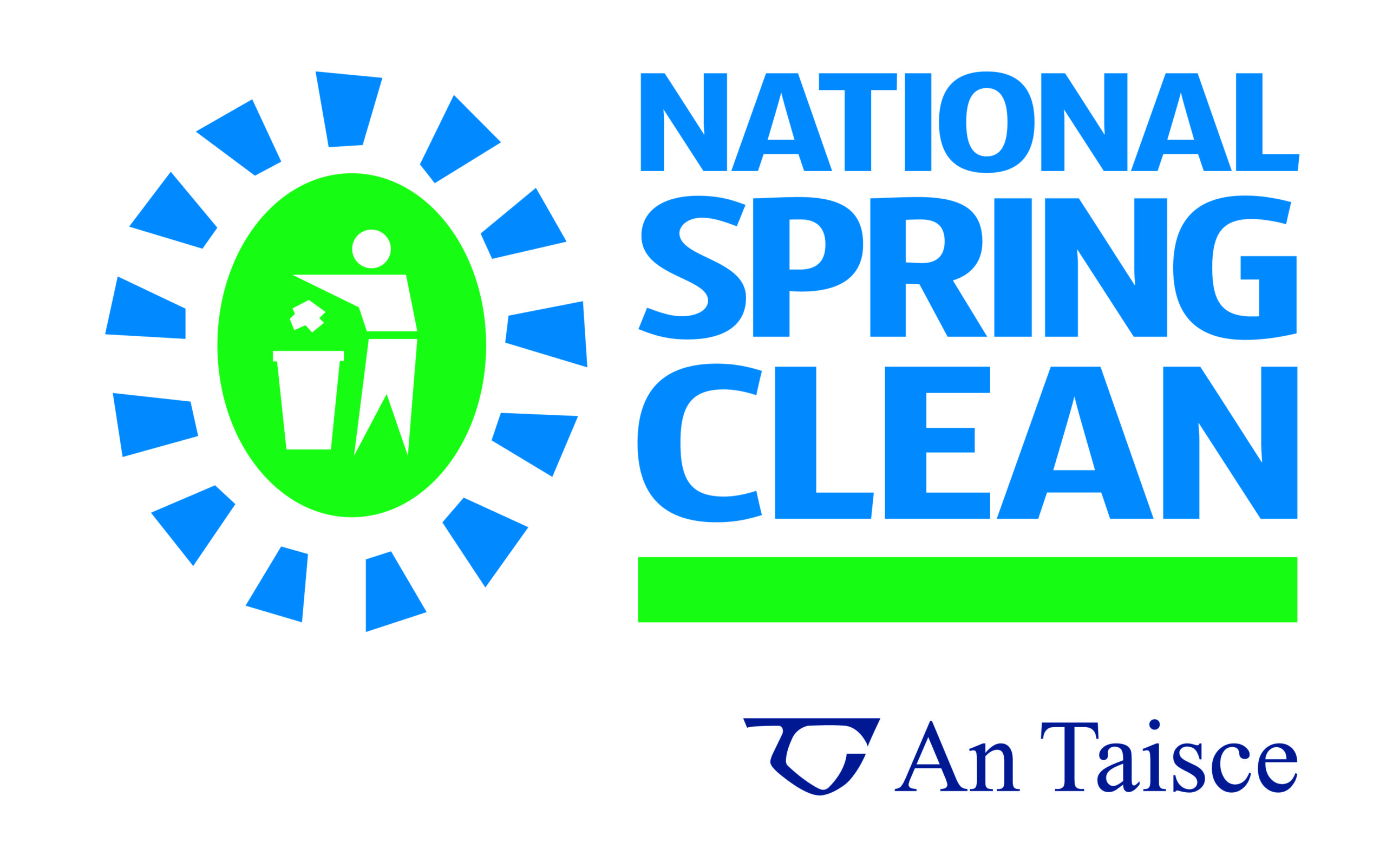 An Taisce National Spring Clean 2023
The National Spring Clean campaign which is organised by An Taisce is now open for registration at https://nationalspringclean.org/. Galway County Council will participate in this initiative by providing support to communities involved in clean-ups.
Please note that clean ups are undertaken by volunteers at their own risk. An Taisce provides Third Party Public Liability for all groups that register for National Spring Clean and advise in relation to managing clean-ups.
All groups should register with An Taisce NSC at https://nationalspringclean.org/.
2. An Taisce will supply cleaning material to each group.
3. Organisers of clean ups may dispose of the collected material themselves.
If a group requests any support from Galway County Council for a clean – up they must apply through the Voluntary and Community Groups Scheme procedure, details of which are below.  
The completed application form should be returned to the relevant Municipal District Office for processing.
Any queries in relation to applications should be directed to the relevant Municipal District Office.
Share This Story, Choose Your Platform!