Category: Districts
Remember If They Poop, You Scoop: Anti-Dog Fouling Campaign
Galway County Council continues to receive complaints regularly regarding the issue of dog fouling in the county from members of the public, elected members, voluntary groups, staff etc. Following the onset of the Covid 19 pandemic, the issue of dog fouling has become an escalating problem on footpaths and in parks and open spaces in…
Read More »
July Newsletter Out Now!
Dear Galway County PPN, We are delighted to share our latest PPN Newsletter with you! The PPN Newsletter, as always, is packed with info on events, funding and other news for community groups. If you would  like to include your news in the next Newsletter, please email your PPN Support Worker Mary: [email protected] PPN Newsletter July 2021
Community Heroes honoured at Cathaoirleach's Community Awards for 2020
In keeping with the "new normal", community and voluntary groups, individual volunteers, the Chief Executive and Elected Members of Galway County Council, and a host of well-wishers, met via "Zoom" to celebrate community & voluntary activity during 2020, at an event hosted by the Cathaoirleach Cllr. James Charity and MC for the evening Mr. Keith…
Read More »
Community Enhancement Programme 2021
Closing Date is 5.00 p.m. on Tuesday 22nd June 2021 Galway County Council through the Local Community Development Committee (LCDC) invites applications for funding from Community and Voluntary "not for profit" Groups within the Galway County administrative area, for the Community Enhancement Programme (CEP) 2021. The Community Enhancement Programme aims to provide funding…
Read More »
1916 Bursary Fund is now open for applications
The 1916 Bursary Fund is now open for applications. Who can apply? The Bursaries are targeted at new entry students (entering first year) who are underrepresented in higher education and who are from one or more of the target groups that have low participation rates in higher education: What is the value of a 1916…
Read More »
March Newsletter Out Now!!
Dear Galway County PPN, We are delighted to share our latest PPN Newsletter with you along with the Fundingpoint Newsletter with almost 80 pages of funding info. In this edition we welcome our latest secretariat member Carmel McGrath to her new role. The PPN Newsletter, as always, is packed with info on events, funding and other news for community groups. If…
Read More »
Have your Say: Galway to Athlone Cycleway Public Consultation 2
Project Vision The vision for the project is to develop a world class trail, from Galway to Athlone, that will complete the Galway to Dublin route, which is of a scale and singularity that will allow Ireland to tap into the growing tourism market for cycling. It will be scenic, sustainable, be a strategic link,…
Read More »
January PPN Newsletter Out now
Our January edition of the PPN Newsletter is out now! We draw your attention to our Fundraising and our mental health workshops taking place in January.  We also highlight the funding opportunities now available to community groups through the Community Support Scheme. Happy Reading! January Newsletter (1)_compressed (1)
COVID-19 EMERGENCY FUND
Closing Date is 5.00 p.m. on Friday 12th February 2021 Galway County Council through the Local Community Development Committee (LCDC) invites applications under the 2nd round of the COVID-19 Emergency Fund from Community Groups / Organisations within the Galway County administrative area.   The Fund will provide grants to Community Groups to assist them: ·       To adapt their…
Read More »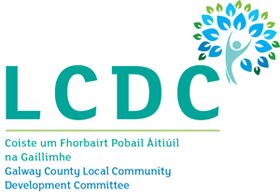 COMMUNITY SUPPORT SCHEMES 2021
Applications are invited from Community and Voluntary "not for profit" Groups for funding towards activities and events which benefit local communities throughout the county, and support sustainable economic, community and cultural development.  Guidelines – Community Support Scheme Guidelines 2021 Support Scheme for Economic Development: ·       Festivals and Participative Events: the aim of this category is to…
Read More »