Category: Districts
January PPN Newsletter Out now
Our January edition of the PPN Newsletter is out now! We draw your attention to our Fundraising and our mental health workshops taking place in January.  We also highlight the funding opportunities now available to community groups through the Community Support Scheme. Happy Reading! January Newsletter (1)_compressed (1)
COVID-19 EMERGENCY FUND
Closing Date is 5.00 p.m. on Friday 12th February 2021 Galway County Council through the Local Community Development Committee (LCDC) invites applications under the 2nd round of the COVID-19 Emergency Fund from Community Groups / Organisations within the Galway County administrative area.   The Fund will provide grants to Community Groups to assist them: ·       To adapt their…
Read More »
COMMUNITY SUPPORT SCHEMES 2021
Applications are invited from Community and Voluntary "not for profit" Groups for funding towards activities and events which benefit local communities throughout the county, and support sustainable economic, community and cultural development.  Guidelines – Community Support Scheme Guidelines 2021 Support Scheme for Economic Development: ·       Festivals and Participative Events: the aim of this category is to…
Read More »
€1.5 million available for heritage-led regeneration of towns in 2021
The Department of Housing, Local Government and Heritage and the Heritage Council continue support for Ireland's Historic Towns. A total of €1.5 million has been allocated for the heritage-led regeneration of towns around the country. The funds, which will be released next year, will be particularly welcome by urban areas hard hit by the Covid-19 pandemic. The…
Read More »
Be Winter Ready Campaign launch!
Government's launched the 10th annual Be Winter Ready campaign yesterday morning. The Department of Defence would appreciate any help you can lend to the campaign through your social media channels by utilising the attached banner and support messaging below. Additional messages were posted from the @EmergencyIE account following the official launch, which took place…
Read More »
PPN Members voice their opinion!
On 23rd July 2020 Galway County PPN representatives on the Planning, Environment, Agriculture & Emergency Services SPC, Mark Green and Aodán MacDonnacha invited all PPN groups to contribute to a round- table consultation event on their ideas and feedback for the Galway County Development Plan for 2022-2028.   Based on feedback from this event and feedback sent in by email,…
Read More »
November Newsletter Out Now!
Dear PPN members, Please find below the latest version of our PPN Newsletter. This months edition is packed with information on Funding, online training, supports,  along with updates from our PPN member groups! PPN November Newsletter final_compressed (1)
Christmas Grants Scheme
Galway County PPN are delighted to announce our Keep Well Christmas Grants Scheme! In line with the Governments announcement of the National "Keep Well" Campaign, Galway County PPN want to play our part in helping our Member Groups to keep your communities well while we continue to stay apart, particularly over this Christmas period.…
Read More »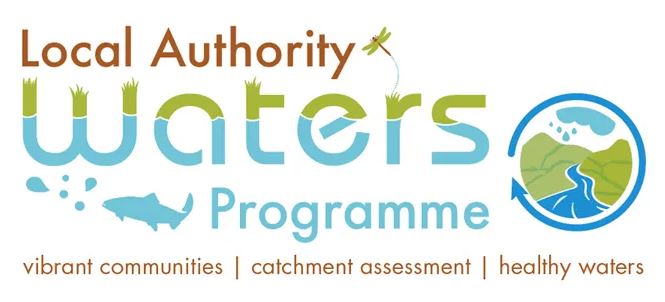 October 2020 Catchments Catch-Up for the Western Region.
The Catchments Catch-Up is a brief update on community projects happening in the Western region and some of our nationwide initiatives. The Local Authority Waters Programme aims to build a better understanding of the issues impacting on water quality at a local level and recommend improvement measures, while supporting local communities who wish to get…
Read More »
Wednesday Workshops
Galway County PPN will be hosting a training series titled 'Wednesday Workshops' aimed at helping community groups manage, meet and connect online.  Training with Ailish Irvine, CEO of Irvine Training. Week 1: Learn how to use Zoom and get the most out of your Zoom meetings. Week 2: Learn all about setting up systems…
Read More »