Category: Funding
CLÁR Scheme 2021
CLÁR 2021 Announced. Heather Humphreys TD, Minister for Rural and Community Development  launched the 2021 CLÁR programme on Monday March 15th 2021. Please find the link to the Press Release HERE. Details of the various measures, including the relevant Scheme Outlines, are available on the DRCD Website HERE. Measure 1, 2 and 3(a) applications will only…
Read More »
March Newsletter Out Now!!
Dear Galway County PPN, We are delighted to share our latest PPN Newsletter with you along with the Fundingpoint Newsletter with almost 80 pages of funding info. In this edition we welcome our latest secretariat member Carmel McGrath to her new role. The PPN Newsletter, as always, is packed with info on events, funding and other news for community groups. If…
Read More »
Funding Webinar
Galway County PPN and Galway County Council invite you to a free FUNDING WEBINAR. Learn more about current funding opportunities available through Galway County Council & the LEADER Programme AGENDA: Community Support Scheme – Economic stream (Ruth Mulhern, Tourism Officer & Brian Leonard, Atlantic Economic Corridor Officer) Community Support Scheme – Cultural stream (Sharon O'Grady, Arts Officer, Marie Mannion, Heritage Officer, &…
Read More »
COVID-19 EMERGENCY FUND
Closing Date is 5.00 p.m. on Friday 12th February 2021 Galway County Council through the Local Community Development Committee (LCDC) invites applications under the 2nd round of the COVID-19 Emergency Fund from Community Groups / Organisations within the Galway County administrative area.   The Fund will provide grants to Community Groups to assist them: ·       To adapt their…
Read More »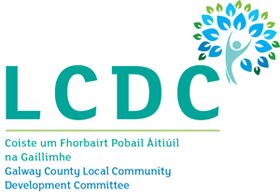 COMMUNITY SUPPORT SCHEMES 2021
Applications are invited from Community and Voluntary "not for profit" Groups for funding towards activities and events which benefit local communities throughout the county, and support sustainable economic, community and cultural development.  Guidelines – Community Support Scheme Guidelines 2021 Support Scheme for Economic Development: ·       Festivals and Participative Events: the aim of this category is to…
Read More »
Fundraising Workshop – Developing your fundraising plan for 2021
The last year has been a huge challenge for nonprofits of all sizes. Creating a clear fundraising plan is the key to your organisation surviving and thriving in these difficult times. This workshop will lead you through the process of building a fundraising plan that makes the best of your organisations strengths. It will include:…
Read More »
€1.5 million available for heritage-led regeneration of towns in 2021
The Department of Housing, Local Government and Heritage and the Heritage Council continue support for Ireland's Historic Towns. A total of €1.5 million has been allocated for the heritage-led regeneration of towns around the country. The funds, which will be released next year, will be particularly welcome by urban areas hard hit by the Covid-19 pandemic. The…
Read More »
Christmas Grants Scheme
Galway County PPN are delighted to announce our Keep Well Christmas Grants Scheme! In line with the Governments announcement of the National "Keep Well" Campaign, Galway County PPN want to play our part in helping our Member Groups to keep your communities well while we continue to stay apart, particularly over this Christmas period.…
Read More »
Healthy Ireland Fund Community Mental Health Small Grants Scheme 2020
Closing Date is 4.00 p.m. on Friday 30th October 2020. Healthy Ireland is a government led initiative aimed at improving the health and wellbeing of everyone living in Ireland and is administered by the Local Community Development Committee (LCDC) in each local authority area.  Galway County Council, on behalf of Galway County LCDC, is inviting applications for the Healthy Ireland…
Read More »
October Newsletter out now!
Dear PPN members, Please find below the latest version of our PPN Newsletter. This months edition is packed with info on Funding and training along with updates from our PPN member groups! Our October issue of the PPN Newsletter is out now!