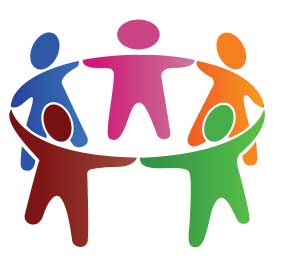 IMPORTANT NOTICE RE GALWAY COUNTY COUNCIL SERVICES
01/03/2018
Galway County PPN
A Chara,
Galway County Council Offices and Libraries are closed today Thursday March 1st  until further notice.  Members of the Public can contact our emergency number  091-509069. (Please note this number is an emergency number only for use during Severe Weather Alerts)
Essential services only are in operation. Salting of priority routes in accordance with the Winter Service plan is continuing.  During the height of the weather event Fire Service responses to emergencies may be hampered and restricted. Response times may be increased.   Members of the public are advised to take extra fire safety precautions at home.
Members of the public are asked where it is safe to do so,  to clear fresh snow from footpaths directly outside their premises to prevent it from further compacting.  The Office of Public Works have issued a high tide advisory notice for March 1st and people are advised to take the normal precautions in a period of high tide. The tides will be highest between Friday March 2nd and Sunday March 4th 2018.
The Red Status Warning remains in place which means that people take action to protect themselves and their properties.
Galway County Councils Crisis Management Team is continuing to meet to assess the current status and forecasts. 
Comhairle Chontae na Gaillimhe – Déardaoin 1 Márta
Tá oifigí Chomhairle Chontae na Gaillimhe ar fad agus na Leabharlanna dúnta inniu, Déardaoin 1 Márta go dtí go bhfógrófar a mhalairt. Is féidir le baill den phobal teagmháil a dhéanamh trí ghlaoch ar ár uimhir eigeandála 091 509069.
Níl ag feidhmiú ach seirbhísí riachtanacha amháin. Táthar ag leanúint leis an leathadh salainn ar bhealaí tosaíochta de réir Phlean Seirbhíse an Gheimhridh. Le linn an chuid is measa den eachtra aimsire seo, d'fhéadfadh sé go mbeadh brú ar lucht na Seirbhísí Dóiteáin déileáil le glaonna éigeandála agus go gcuirfeadh an aimsir isteach orthu, dá réir seo d'fhéadfadh go dtógfadh sé beagán níos faide orthu freastal ar na glaonna ná mar a thógann sé orthu de ghnáth. Moltar do bhaill den phobal a bheith an-airdeallach agus an-chúramach sa bhaile maidir le cúrsaí sabháilteachta dóiteáin.
Iarrtar ar an bpobal, má tá sé sábhailte tabhairt faoi, sneachta atá díreach tar éis titim a ghlanadh de na cosáin díreach taobh amuigh dá dtithe/bhfoirgnimh, le hiarracht a dhéanamh gan ligean don sneachta dul i bhfostú agus comhdhlúite. Tá fógra comhairleach do lán mara eisithe ag Oifig na nOibreacha Poiblí don 1 Márta agus moltar do dhaoine na gnáthbheartais chosanta a bhíonn i gceist le linn thréimhse láin mhara a leanúint. Beidh na taoidí ag an leibhéal is airde idir Dé hAoine, 2 Márta agus Dé Domhnaigh 4 Márta 2018.
Tá an foláireamh 'Stádas Dearg' fós i bhfeidhm, rud a chiallaíonn gur chóir do dhaoine déanamh cinnte iad féin agus a gcuid maoine a chosaint.
Beidh cruinnithe rialta ag Foireann Éigeandála Chomhairle Chontae na Gaillimhe chun athbhreithniú a dhéanamh ar an stádas faoi láthair agus ar réamhaisnéisí.
Tuilleadh Eolais www.gaillimh.ie / www.galway.ie; www.met.ie
ENDS
Share This Story, Choose Your Platform!