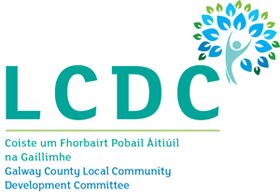 Round 2 of the Community Enhancement Programme launched
03/09/2020
Galway County PPN
Round 2 of the Community Enhancement Programme will provide capital grants towards the maintenance, improvement and upkeep of Community Centres and Community Buildings – similar expenditure on other community facilities will also be allowed.
Galway County LCDC has received an allocation of €159,940 under this national €5m fund and applications are now invited from non-profit community & voluntary groups based in County Galway.
Applicants should note the following:
This is a separate fund to Round 1 of the Community Enhancement Programme which was already advertised with the main priority of enabling the re-opening of community facilities.  This fund in Round 2 is more focused on maintenance, improvement and upkeep of community centres and community buildings, and therefore, applicants may apply to both funds for different works / priorities.
Applicants should note that funding can only be provided towards capital projects and cannot cover any current or operating costs such as insurance, utility bills, etc.  Instead, the focus is on carrying out capital improvements to bring down these operating costs in future through energy efficiency works, heating upgrades, etc.  Capital expenditure on adaptations or equipment needed as a result of COVID-19 may also be eligible, depending on the work being completed.
This fund was announced as part of the July stimulus package, and therefore, where possible, projects should stimulate the local economy and/or enhance facilities in disadvantaged areas – in this regard, the LCDC will cross-reference the location of each building/facility with the Pobal HP Deprivation Index to maximise impact in areas of disadvantage.
The LCDC will ring-fence approximately 30% of the total fund for small-scale grants of €1,000 or less, to enable small grassroots community projects to get off the ground.
The closing date for receipt of completed applications is Friday 18th September 2020 at 5.00 p.m.
Any queries may be referred to [email protected] and completed applications, with all compulsory documentation, must be submitted by the closing date.
Application From english: Community Enhancement Programme R2 2020
Application From irish: An Clár um Fheabhsú Pobail R2 2020
Share This Story, Choose Your Platform!