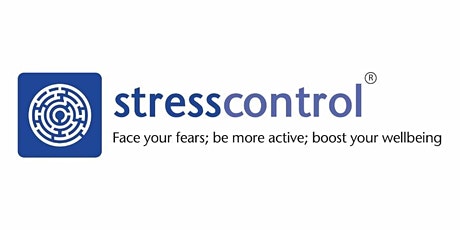 Second Stress Control workshop series announced by the HSE
06/05/2020
Galway County PPN
A second Stress Control workshop will be running again, starting on Monday, 11th May. As before, it will be available online for free.
Each of the six sessions follows the same format of 90 minutes and it will be available twice a day, on two different days of the week, at the times below:
Session
Date
1st Showing
Repeated
1: What is stress?
Mon, 11th May
Tuesday 12th May
2 – 3.30pm
8.30 – 10pm
2: Controlling your body
Thurs, 14th May
Friday 15th May
2 – 3.30pm
8.30 – 10pm
3: Controlling your thoughts
Mon 18th May
Tuesday 19th May
2 – 3.30pm
8.30 – 10pm
4: Controlling your actions
Thurs, 21st May
Friday 22nd May
2 – 3.30pm
8.30 – 10pm
5:
Controlling panicky feelings Getting good night's sleep
Mon, 25th May
Tuesday 26th May
2 – 3.30pm
8.30 – 10pm
6:
Boosting your wellbeing
Tying it all together
Controlling your future
Thurs, 28th May
Friday 29th May
2 – 3.30pm
8.30 – 10pm
To take part as the attachment above outlines take the following steps:
1)      Go to  http://stresscontrol.org  where you can learn more about the class and get the dates. Everything you need to successfully complete the class – the booklets, self-assessment, relaxation and mindfulness – can be found in the 'Free zone'. If you can, please read, and start working on, the booklets in the 'Preparing for the course' section before Session 1.
2)      On the homepage, click on the 'Stress Control 2020' link to access our YouTube channel where the classes will be available to view at the scheduled times. If you click the 'Subscribe' button on our YouTube page (free), you will receive notifications when a new session is available.
3)      The session will begin exactly on time, so make sure you are there from the start. Sessions run for about 90 minutes and there will be a 10-minute break in the middle.
Share This Story, Choose Your Platform!