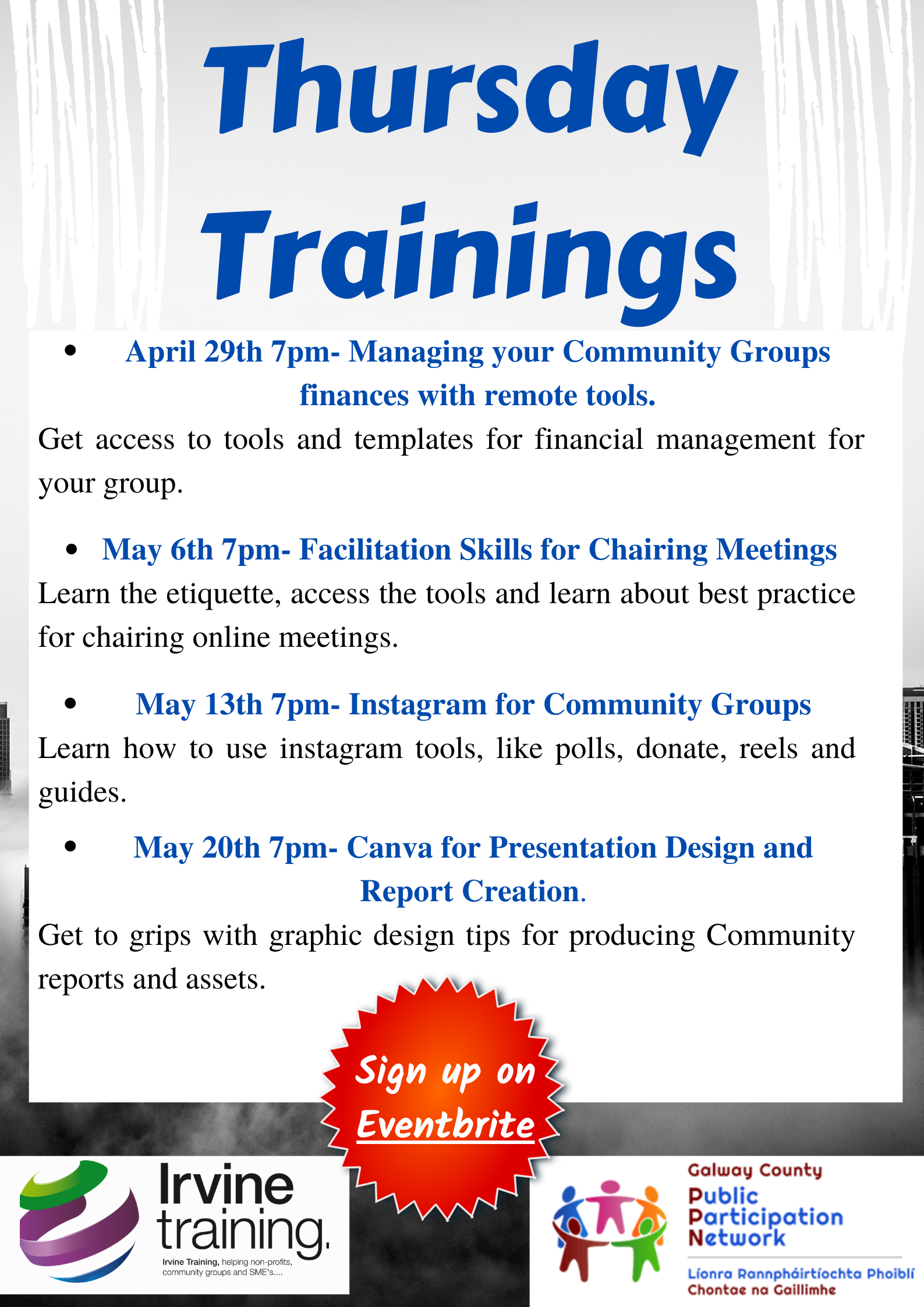 Thursday Trainings
Galway County PPN hosts Irvine Training for a series of bespoke workshops for members of the GALWAY COUNTY PUBLIC PARTICIPATION NETWORK
About this Event
FREE TRAINING FOR COMMUNITY GROUPS in COUNTY GALWAY
Galway County PPN invites you to a series of Thursday Training events running from 29 April – 20 May 2021 each session from 7.00-8:30pm, (one2one coaching from 8:30-9pm after each session)
Session 1: 29 April 2021 @ 7pm
Managing your Community Groups finances with remote tools.
Get access to tools and templates for financial management for your group.
Session 2: 6 May 2021 @7pm
Facilitation Skills for Chairing Meetings
Learn the etiquette, access the tools and learn about best practice for Chairing online meetings
Session 3: 13 May 2021 @7pm
Instagram for Community Groups
Learn how to use Instagram tools, like polls, donate, reels and guides
Session 4: 20 May 2021 @7pm
Canva for Presentation Design and Report Creation
Get to grips with graphic design tips for producing Community reports and assets
Share This Story, Choose Your Platform!